Heights Security provides automatic door integration with building security systems, access control systems and handicap access.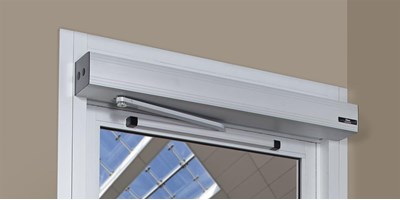 Reasons for installing automatic door operators:
More choices
: 3 basic types of automatic doors,
swinging
,
sliding
and
folding
. With so many colors, finishes and designs available, automatic doors can enhance any business's unique style.
Customers prefer automatic doors: Research proves consumers prefer auto doors.​
Convenience: automatic doors enable easy access for all and instantly demonstrate to users that the establishment cares about their convenience.
Image: First impressions matter. They are attractive and state of the art.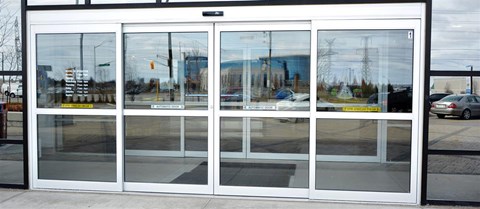 Easy to own and maintain: When automatic doors are installed and maintained properly, day to day operations are straight forward and trouble free.
Cost and Value: Automatic doors that are correctly serviced and maintained pay for themselves in terms of convenience and energy savings.
Energy Savings: Automatic doors effectively reduce wasted energy in multiple ways and can significantly reduce heating and cooling costs.
Safety: AAADM members comply with new American national standards for power operated pedestrian doors.
ADA Compliance and access for the elderly: Millions of Americans are disabled. Automatic doors welcome all users regardless of their physical capabilities with an accommodating open door​
Network of professionals: AAADM members are dedicated to continuously improving technology and automatic door safety. Customers receive and benefit from their expert counsel.
Push to open plates are a necessary component for operation.
---